ED540 PhD Students have access to numerous facilities :
Working
The Espace Recherche Lettres is home to the secretary's office and PhD students' office. It's on the 2nd floor, up the B or C staircases.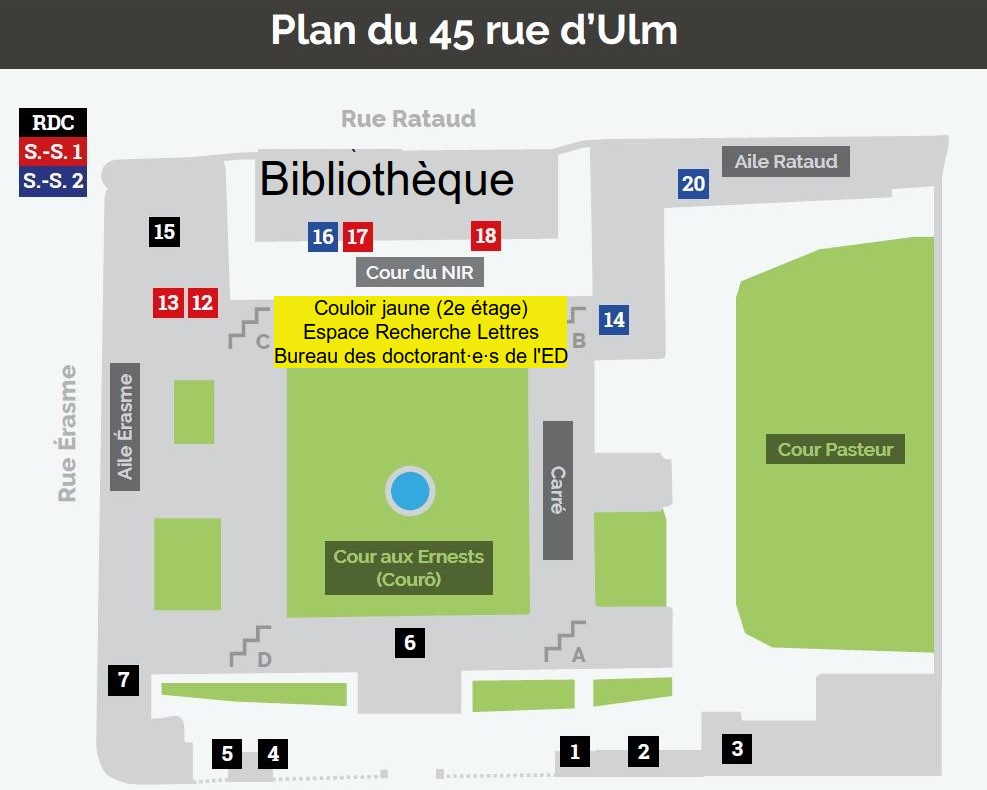 In the Espace Recherche Lettres (yellow corridor), you will find :
– A dedicated workspace, with 4 working places, 2 computers, and a photocopier machine.
Please note : This space is locked, and you can open it with your ÉNS PhD Student card. When the Secretariat is closed, anyone opening this space is thus responsible of (closing) it (when leaving).
– Two working/seminar rooms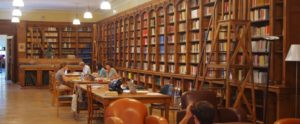 The ÉNS library is also open to you:
at your first visit, subscribe at
the welcome desk.
Relaxing
A conviviality space (comfy seats, coffee ma
chine) is situated at the Espace Recherche Lettres (yellow corridor)
The K-fêt is the ÉNS students' room, with sofas : hot and cold beverages are served, music played. It is situated at the basement, at staircase C.
Eating
The Petit Pôt (cafeteria) is open 9 a.m., serving beverages and snacks. To get there, from the ÉNS entry hall : left corridor, then first corridor right, then first corridor left.
The Pôt (self-service cafeteria), open 11.45 a.m. to 1.45 p.m. : serves complete meals (vegetarian options always available), for 3.80€. It is situated just next to the Petit Pôt.